USPA Coach, Tandem Instructor, & Videographer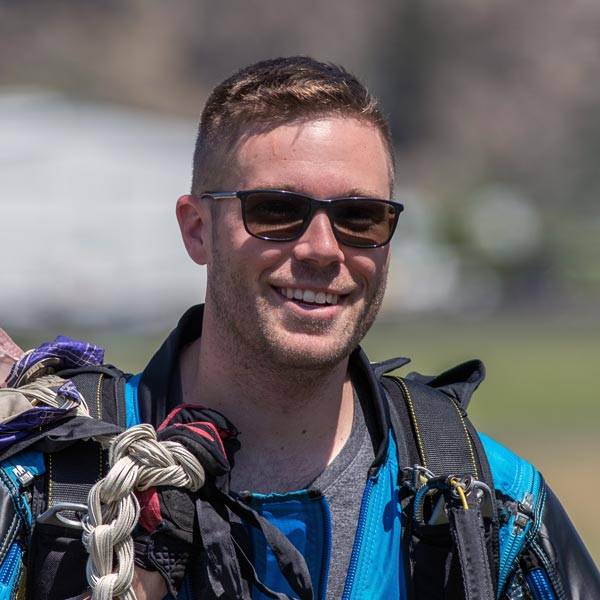 What advice would you give to someone thinking about jumping for the first time?
Do it! You won't regret it.
Get To Know Brian Wright
What is your USPA License Number?
D-34351
Please list your USPA Ratings:
Coach, SL-I, AFF-I, TAN-I.
When you were a kid, were there any early activities that might indicate you'd one day become a skydiver?
I have always loved flying in planes and learning new things. I grew up with a family supporting all types of adventure.
What was the circumstance that led you to the DZ for the first time to make your very first skydive?
When I was in college my friend Akio convinced me to go do AFF with him.
What made you want to continue skydiving after your first jump?
How fun it was! I couldn't wait to continue with AFF.
What's the best / most memorable skydive you've ever made?
We did a 2 plane formation load over Whidbey Island as a memorial to my wife's grandmother passing away, it was at sunset and everything went perfectly.
As an instructor, what has been one of the most meaningful jumps you've made with a student?
I love every jump that results in a student pushing past a difficult skill. It's so rewarding to see them learn and gain confidence.
If you could jump with anyone in the world, who would you like to jump with and why?
Probably any of my grandparents! I would love to be able to share the experience with them when they were younger.