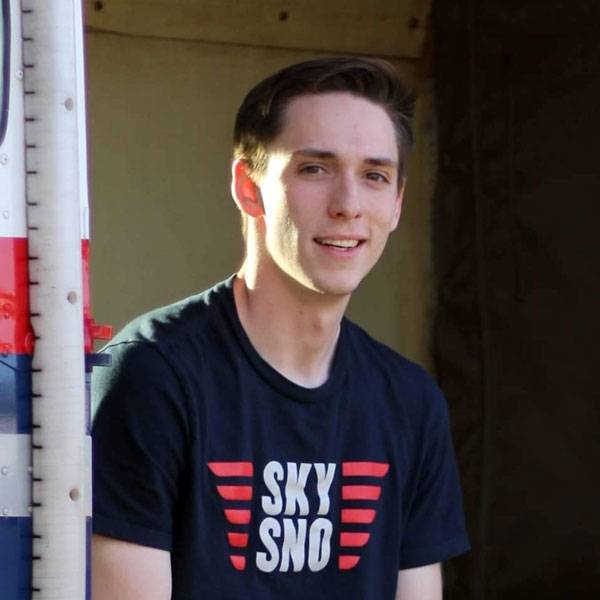 What advice would you give to someone thinking about jumping for the first time?
It's absolutely life changing. Skydiving is not scary whatsoever. Just the part leading up to it ;)
Get To Know Devin Drake
What is your USPA License Number?
A-90234
When you were a kid, were there any early activities that might indicate you'd one day become a skydiver?
Whenever I was asked what super power I would want, growing up, I would always answer "The power to fly!"
What was the circumstance that led you to the DZ for the first time to make your very first skydive?
Working as a flight instructor next door I regularly saw all the fun that was being had and just had to become part of it!
What made you want to continue skydiving after your first jump?
The feeling from skydiving is like nothing else in this world. You can never get enough.
What's the best / most memorable skydive you've ever made?
Definitely my first skydive. Just the complete unknown about your first jump makes it so much more of a memorable experience.
If you could jump with anyone in the world, who would you like to jump with and why?
I would love to jump with my parents and girlfriend because sharing that experience with loved ones makes it such a beautiful experience.