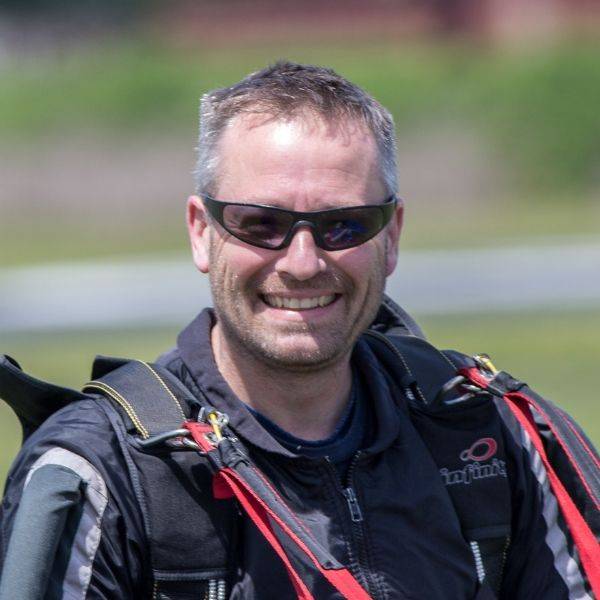 What advice would you give to someone thinking about jumping for the first time?
Enjoy and don't forget to breathe.
Get To Know Jay Alspach
What is your USPA License Number?
D-32560
Please list your USPA Ratings:
Coach
What was the circumstance that led you to the DZ for the first time to make your very first skydive?
Followed along with my wife for her friend's birthday.
What made you want to continue skydiving after your first jump?
Just wanted to experience it again and then was hooked.
What's the best / most memorable skydive you've ever made?
Who knows, too many to count.
As an instructor, what has been one of the most meaningful jumps you've made with a student?
Just being able to help them progress.
If you could jump with anyone in the world, who would you like to jump with and why?
My wife so life is good :)