Jessica Hoopingarner
Ground Crew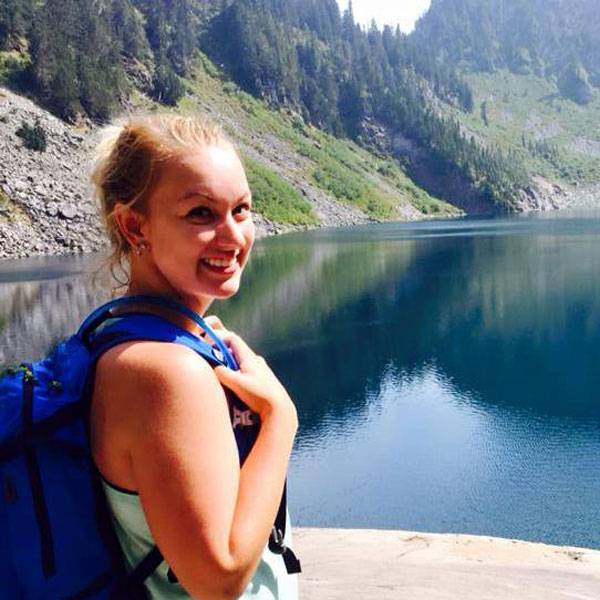 What advice would you give to someone thinking about jumping for the first time?
Just trust the process, and let go. The anticipation is honestly the worst part, but it's only because you don't know what to expect yet. But I swear, once you try it, you'll be laughing and asking yourself: "Why didn't I try this years ago??"
Jessica Hoopingarner
What is your USPA License Number?
A-84945
When you were a kid, were there any early activities that might indicate you'd one day become a skydiver?
Not even a little! I wasn't much of a risk-taker when I was younger. I have a lot of people in my life now that say they are surprised a became a skydiver. My response to them is that I'm surprised they're not one!
What was the circumstance that led you to the DZ for the first time to make your very first skydive?
No kidding: I responded to an ad on Craigslist that said: "Skydive Center – Help Wanted." I got the job as a Front Desk Receptionist (known as Manifest) a week later and made my very first jump two weeks after that.
What made you want to continue skydiving after your first jump?
It was honestly the most blissful experience I have ever had. Luckily for me, I got to have skydiving as a part of my daily life ever since, and I've loved every single moment of it. Seeing people from all different walks of life, from all different parts of the world, come here to conquer their fears and enjoy this adventure is what inspires me every day!
What's the best / most memorable skydive you've ever made?
There's been a few of those! The tandem jump where I made the definitive decision to get my license mid-freefall (thanks Brent and Cody!), an ash dive for a dear friend, and my first licensed jump with all my best friends and co-workers. Those are moments I will cherish forever.
If you could jump with anyone in the world, who would you like to jump with and why?
Hands down – my mom. She's says she's scared, but I know deep down she wants to try it. I'm pretty sure I can convince her one of these days (though I've said that for the last 7 years, so we'll see…)