Customer Service Director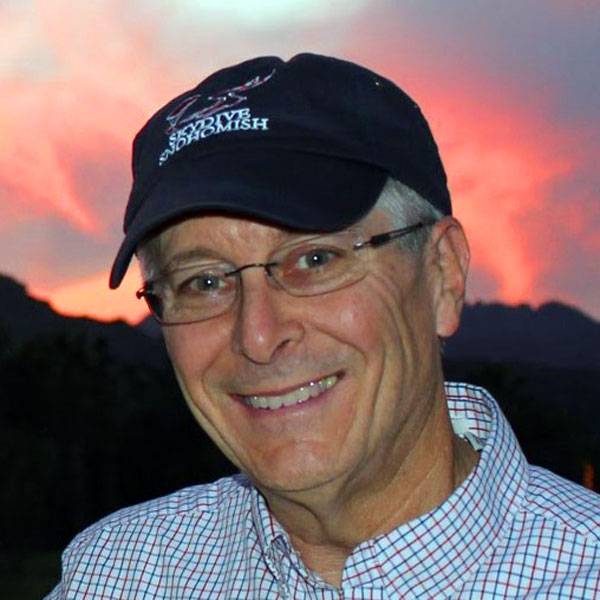 What advice would you give to someone thinking about jumping for the first time?
Don't over think it. It' doesn't feel like you are falling because the ground is not rushing up at you (like bungee jumping!). You really just feel like you are floating! I'm a person who doesn't even like to go in a ferris wheel, but I'll go skydiving!
Get To Know Jim Sutton
When you were a kid, were there any early activities that might indicate you'd one day become a skydiver?
Not at all, other than I got my pilot's license at age 17.
What was the circumstance that led you to the DZ for the first time to make your very first skydive?
Tyson and Elaine's wedding!
What made you want to continue skydiving after your first jump?
The contrast between the adrenaline rush of freefall, and a peaceful, serene feeling of drifting along under the canopy!
What's the best / most memorable skydive you've ever made?
My last skydive with Kelly! He made a perfect, stable exit, and we were last out, so we could watch the plane dive away. Then, because I like the serenity of the canopy ride, he opened high so I could have more time under canopy.
If you could jump with anyone in the world, who would you like to jump with and why?
I have made tandem jumps with my wife once or twice, and that was an awesome experience meeting up with her under canopy and flying alongside her for a few seconds.