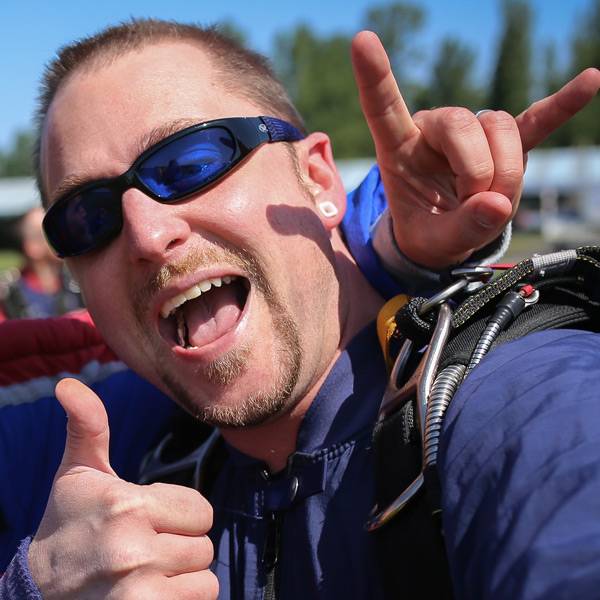 What advice would you give to someone thinking about jumping for the first time?
Just do it. No one ever says, I wish I wouldn't have done that.
Get To Know Luke Nevin
What is your USPA License Number?
D 26358
Please list your USPA Ratings:
Tandem Instructor
When you were a kid, were there any early activities that might indicate you'd one day become a skydiver?
I was always jumping off of everything!
What was the circumstance that led you to the DZ for the first time to make your very first skydive?
I called a friend and said we should go skydiving. My friend replied…that's a good idea and I'll support it!
What made you want to continue skydiving after your first jump?
The freedom I felt flying through the air and the challenge to do it myself.
What's the best / most memorable skydive you've ever made?
I made a tandem jump with a student who had just lost someone close to them. It was their way of saying, my friend is gone but I'm going to keep living life. It was an honor to be a part of that jump for that student.
If you could jump with anyone in the world, who would you like to jump with and why?
My Mom! She's never been and doesn't want to. It's more of a selfish wish for me.