Tandem Instructor, USPA Coach, Master Rigger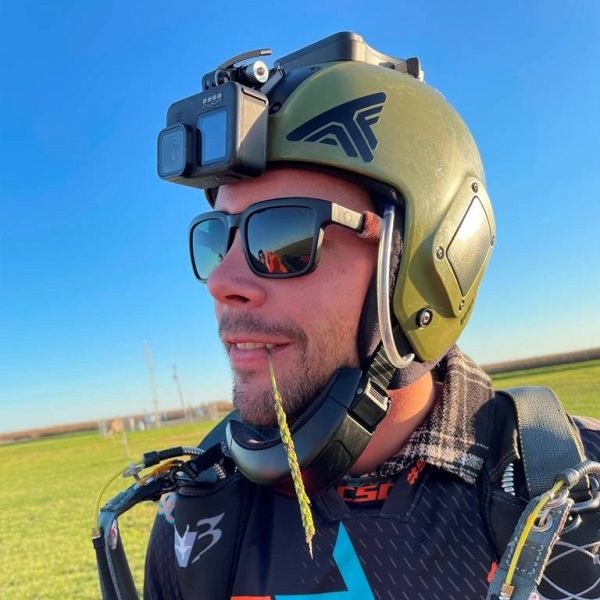 What advice would you give to someone thinking about jumping for the first time?
Anyone can do it! It's a safe sport as long as you follow the rules of skydiving. My dad wouldn't have taken me if he thought I was going to get hurt! The fear will be there and that's natural. Humans were not designed to jump out of an airplane, but don't worry! We got you!
Get To Know Cody Vancina
What is your USPA License Number?
D34782
Please list your USPA Ratings:
Tandem Instructor, USPA Coach, Master Rigger
When you were a kid, were there any early activities that might indicate you'd one day become a skydiver?
A ton! I grew up on a drop zone. When I was 7 years old I used to sit in the back of the airplane and watch my dad skydive! When I was 11 years I made my first 2 skydives and I was hooked after that!
What was the circumstance that led you to the DZ for the first time to make your very first skydive?
Well I was always at the DZ. I remember begging my dad everyday to jump and one day Skydive Chicago did an event in Mexico and luckily for me there aren't so many laws in Mexico.
What made you want to continue skydiving after your first jump?
It was everything and more than I expected! We could also say I'm a bit of an adrenaline junky!
What's the best / most memorable skydive you've ever made?
Flock and Flow 2021. More than 11 highly skilled canopy pilots flew high performance parachutes right at each other in some of the most crazy and dynamic formations I have ever seen!
As an instructor, what has been one of the most meaningful jumps you've made with a student?
Jumping my Mom and my grandpa definitely top the list! As well as a few wounded veteran events I have been apart of and taking our veterans on skydives.
If you could jump with anyone in the world, who would you like to jump with and why?
Well since I have already jumped with everybody in my family I'd have to say…. John Stamos!