Services & Amenities
Meeting Your Every Need
Skydive Snohomish is your skydiving destination, and it's our backyard – literally.
Harvey Field has been home to the Harvey family for more than a century. We love sharing what we've built, and we're committed to making it better and better. That's one of the reasons we're consistently found on top 10 lists regionally and worldwide for best places to skydive.
Whether you're with us for a day of jumping or you're a proud spectator, we've got what you need to feel relaxed and prepared.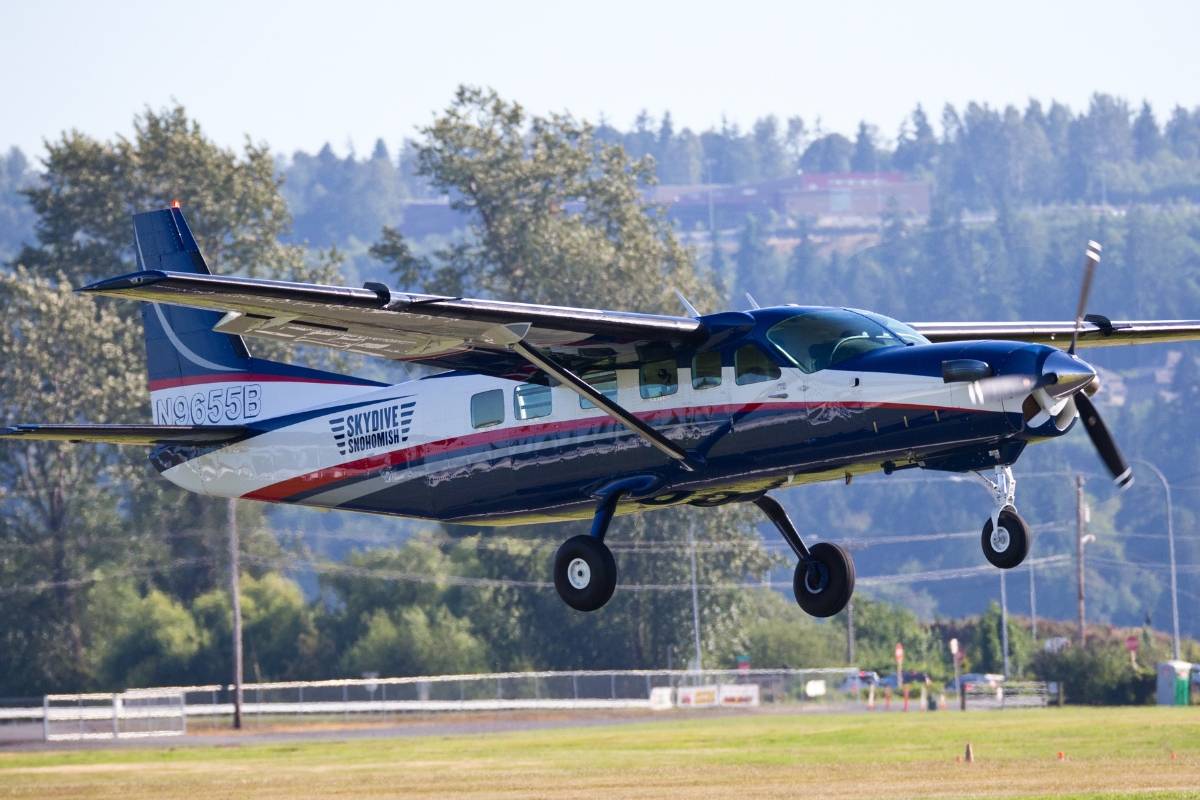 Conveniently Located
27 Miles From Seattle
LOCATION
SkySno is a hop, skip and jump from the hustle and bustle of big city Seattle. We're easy to find, and the view you're rewarded with when you get here can't be beat.
AIRCRAFT
Skydive Snohomish currently operates one Enhanced Cessna 182 and a Cessna Grand Caravan with an upgraded 850hp Blackhawk engine conversion. Occasionally you'll spot a second Grand Caravan on the airport for special events.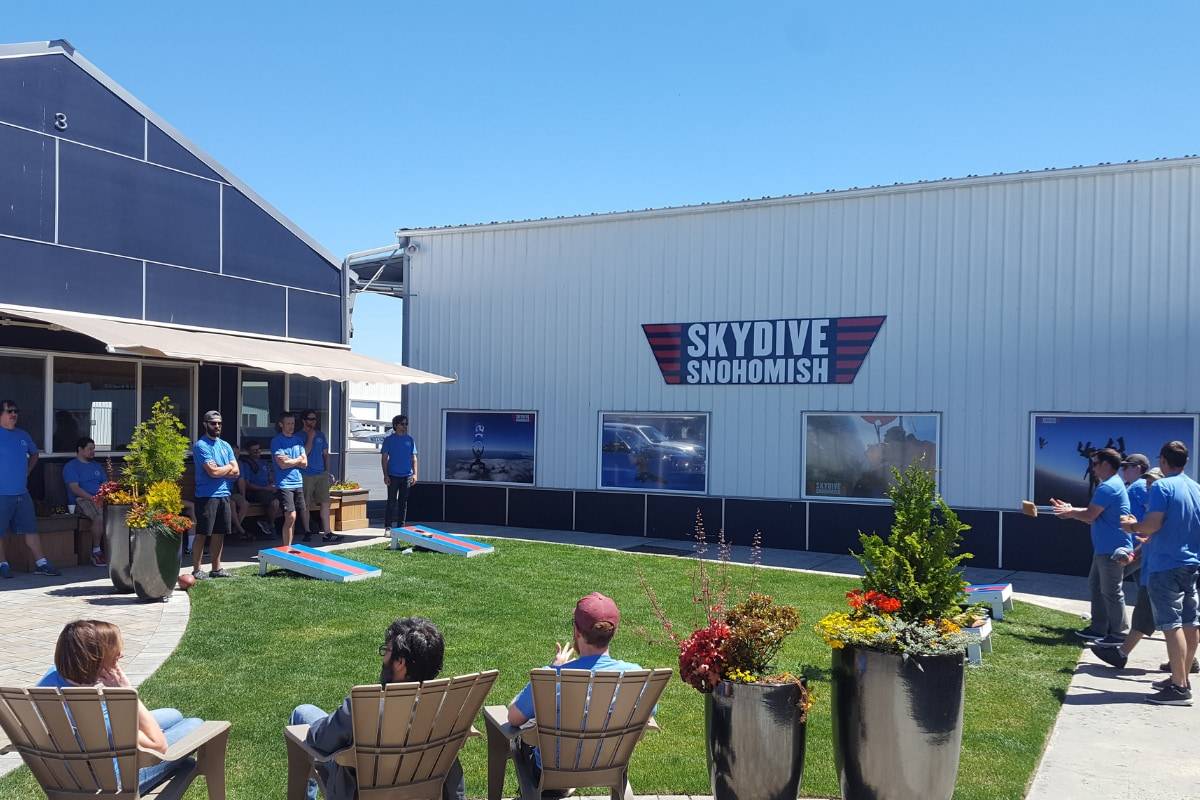 Have Fun
While You're Here
GAMES
Whether you're waiting to jump, basking in the glory of having made your jump, or a member of the support team, we've got a variety of backyard games to keep the energy flowing. Cornhole, ladder ball, frisbees and footballs are some of our mainstays.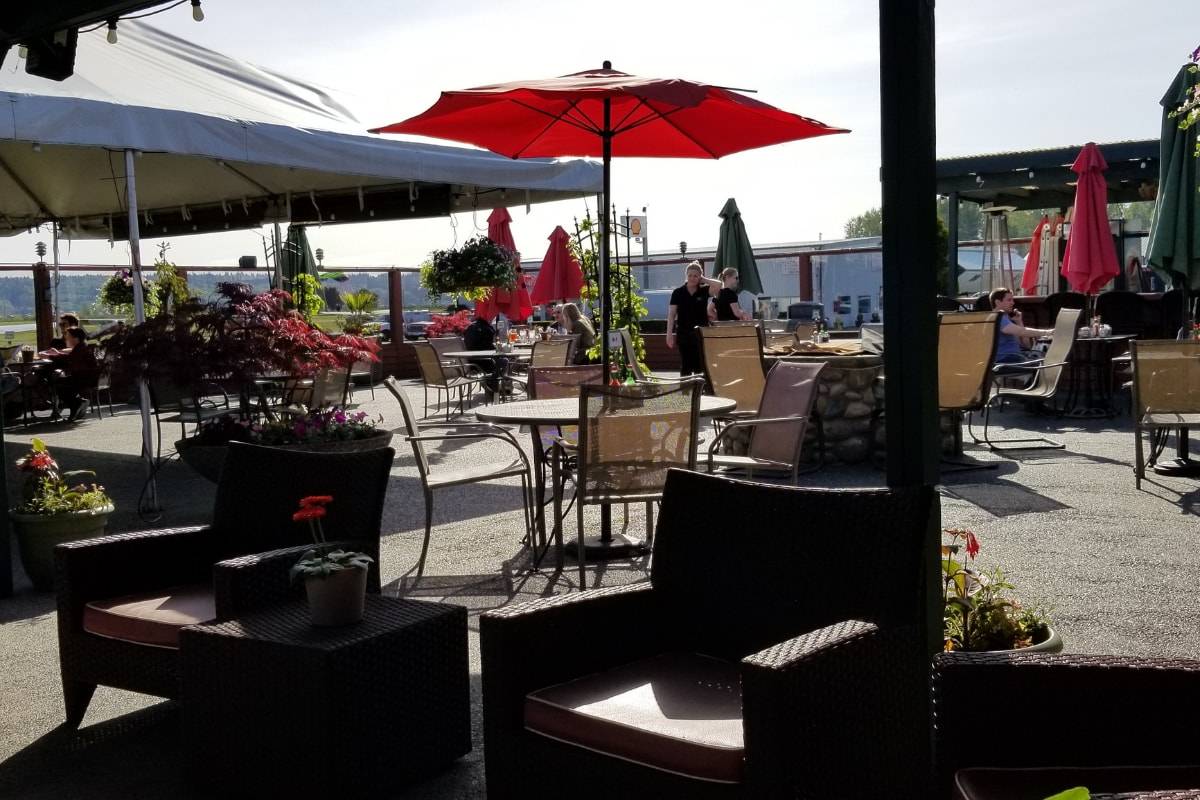 EATS
The Buzz Inn Steakhouse located at Harvey Field boasts great food, friendly staff, and cold beer, plus a sizable outdoor dining area that serves as the perfect vantage point for watching skydiving and airport activity. Their full-service menu offers a variety of family-friendly lunch and dinner options created from quality ingredients, and they serve breakfast all day. Check out this list for additional options for food during your visit.
At Skydive Snohomish, we also have a food and drink vending area and picnic tables. Pack a cooler and settle in!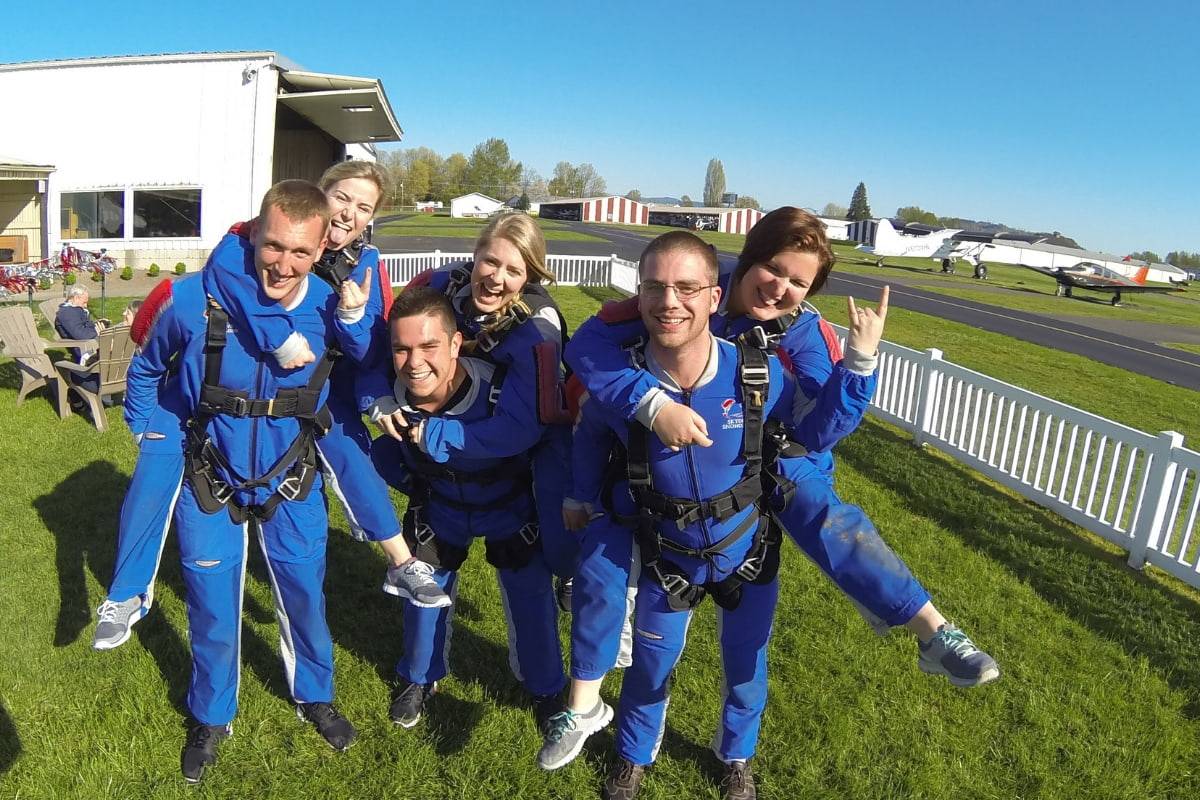 SPECTATOR HAVEN
Skydiving makes for a great spectator sport – and to us, the more the merrier. We value family time and appreciate the importance of sharing experiences together. Our dedicated spectator area provides a front-row seat to the action on the runway and landing area, and it's fenced (keeping gatherings intimate and little ones safe).
Children under 12 must be under direct supervision. Sorry, no pets allowed.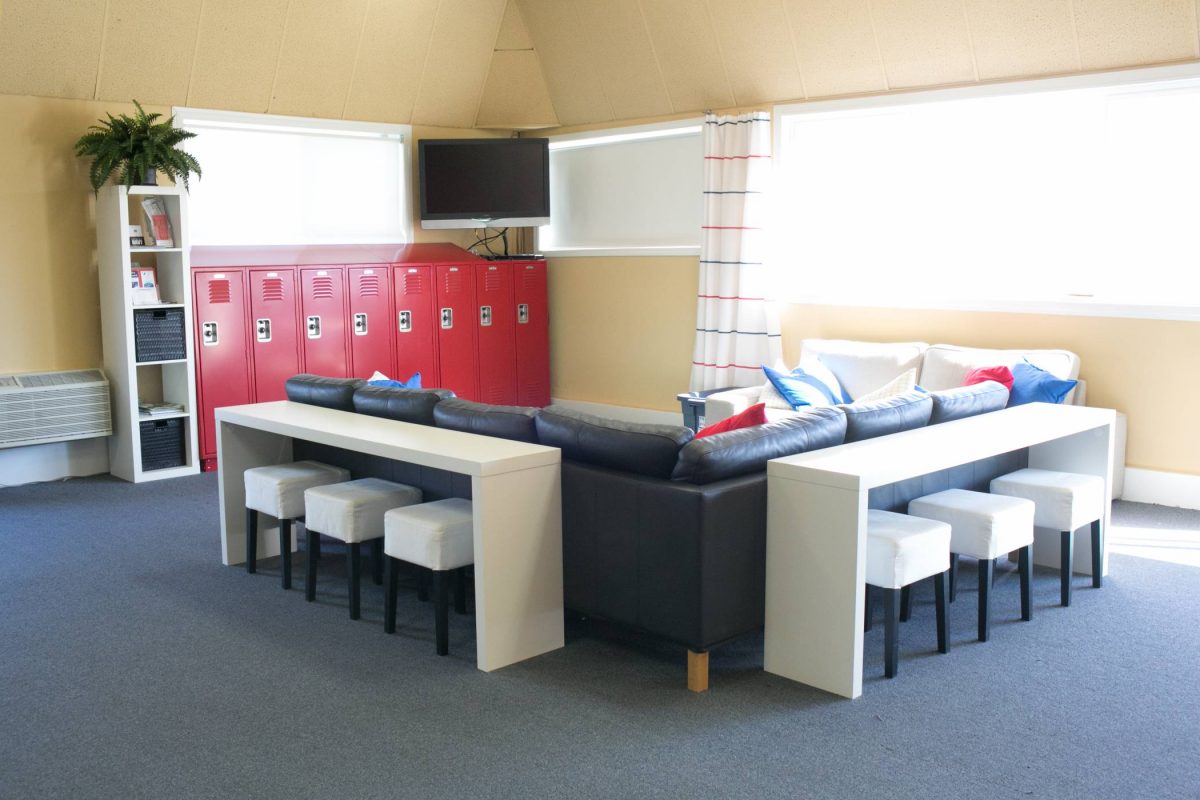 World-class Facilities
For Licensed Jumpers
DEDICATED HANGAR
We've reserved one of our hangars just for licensed skydivers that includes a packing area, private team room, and TVs for debriefing.
DEDICATED MANIFEST
Beat the crowd by checking in at our manifest desk dedicated just for experienced jumpers.
RIGGING LOFT/GEAR STORE
Our full-service rigging loft is staffed by senior and master riggers, and our gear store is stocked with essential supplies and equipment for rent.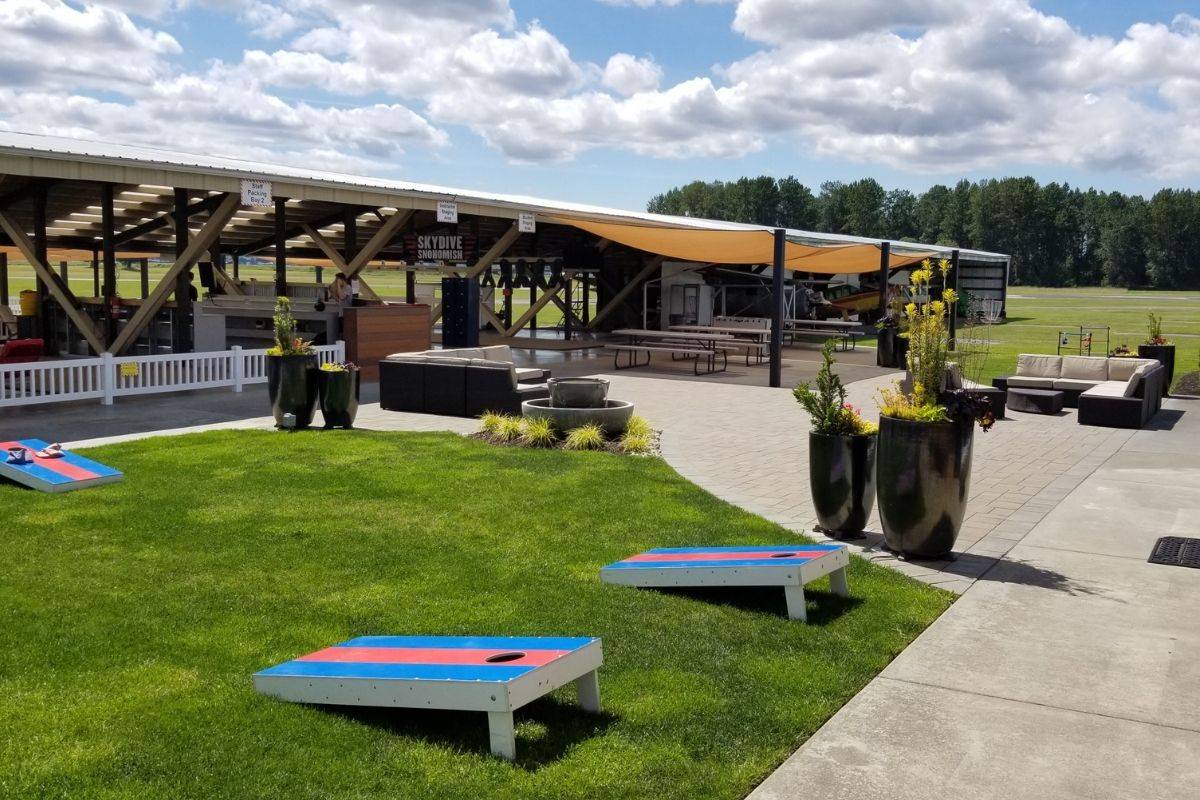 CREEPING AREA
Plenty of creepers and a shaded practice area helps to maximize sky-high performance.
SHOWERS
Nothing like a hot shower after a full day of jumping. Showers are conveniently located in the main area so you can freshen up and head out, or head back to camp.
CAMP SITE
Sleeping under the stars never gets old, especially when you're surrounded by the Cascade and Olympic Mountain ranges and the Snohomish River. Ahhhh. Call SkySno in advance to reserve the perfect place to pitch your tent.
Photo Gallery
Are You Ready?