Learn To Skydive
Your Next Steps For Solo Flight
You've done a tandem or two, and now you want to learn to jump solo. We totally get it – that's our story too.
Skydive Snohomish is located at Harvey Field, a full-service airport that's home to more than 350 aircraft and businesses. The skies above SkySno are big and blue, and therefore busy. Our dropzone is the perfect place to jump tandem and, once you have your C license, jump solo. For safety reasons, we don't offer skydive training on site.
We've been in this business a long time, so we have no shortage of resources and pearly words to share. Here are a few to get you started on the next leg of your skydiving journey.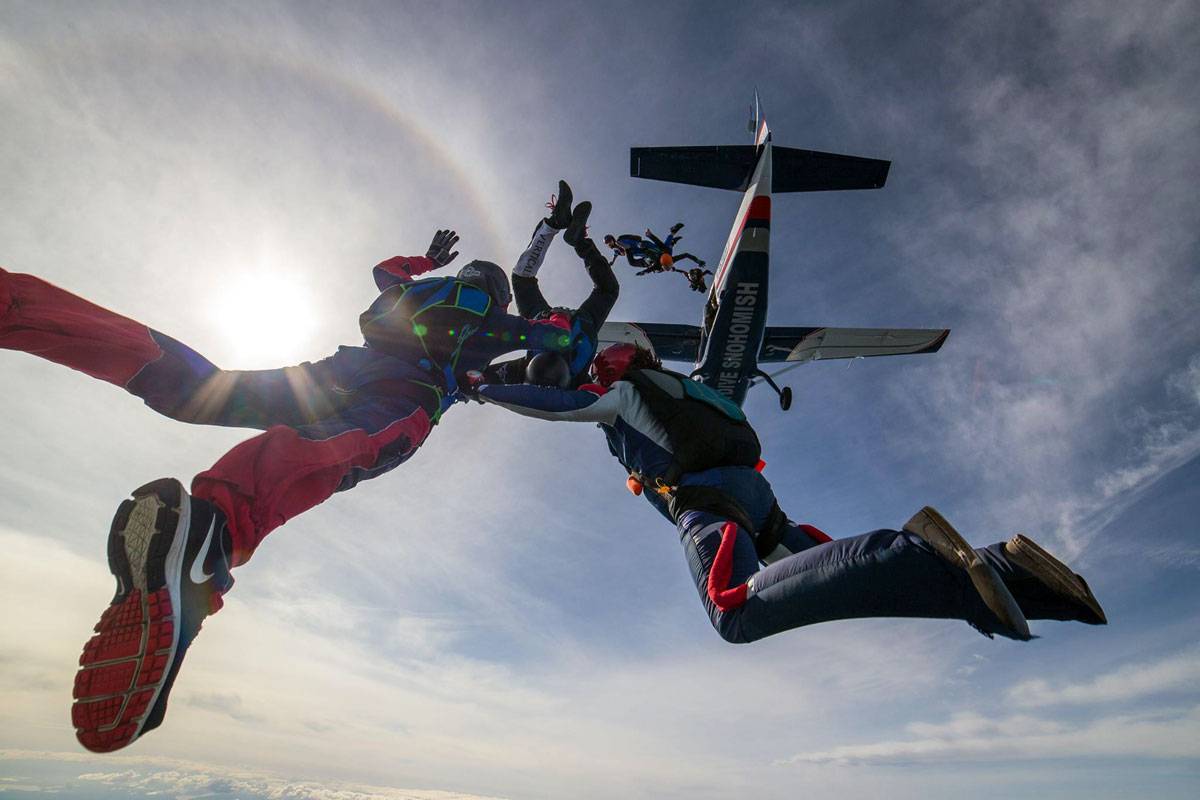 The Ultimate Source
United States Parachute Association
The United States Parachute Association (USPA) is the regulatory agency for sport skydiving in the US, which means they issue skydiving licenses too. Their website is jam-packed with useful information, including:
If you don't see what you're looking for on the USPA, feel free to reach out! We'd be honored to serve as your guide.