Cross Skydiving Off Your Bucket List This Holiday Season
Monday, October 23, 2023
Is skydiving a bucket list item? YES, 100%, yes. For many, putting "jump from a plane" on a list of things to do before you die is the reason they finally do it! Bucket list skydiving has probably made more people skydive than any other commitment tactic. The holidays are quickly approaching, which means New Year's Resolution Season is just around the corner.
What should be included on your skydive bucket list? Doing research for an awesome spot to take the leap, booking it, getting irrefutable documentation of the jump, and having the time of your life. Let's break it down!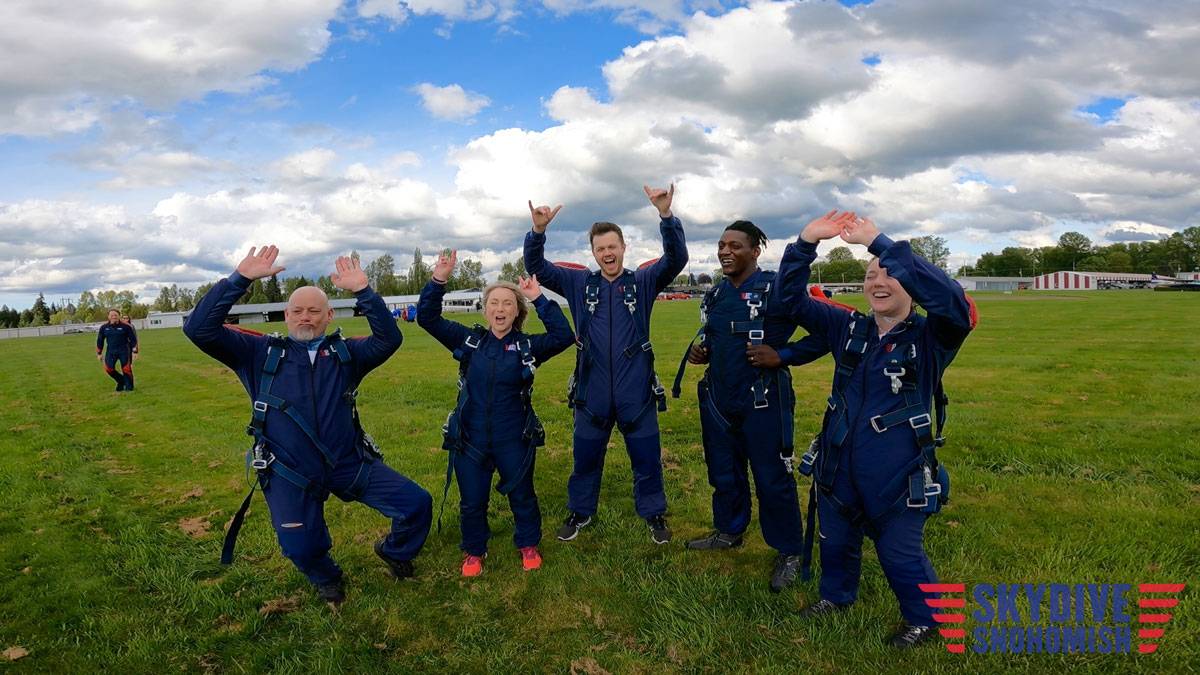 Step 1: Put It On Paper
Title a page (or note in your phone) "Bucket List Items" and put "Go skydiving" at the tippy top where you're sure to be reminded of it. You can also add a little side note of skydiving bucket list ideas, and start scheming how to make the most out of your first jump.
Some people have a rule when it comes to bucket lists … the items have to be completed in order (eeek!!). If that's your rule too, having skydiving at the top will encourage you to just do it so you can cruise on through the rest of your list and have the best year EVER.
Step 2: Research Dropzones
First, skydiving lingo 101: dropzone = skydiving center; a place where skydiving happens.
Dropzones vary in shapes, sizes, and standards. We suggest looking into four criteria when researching which dropzone is best for you.
Are They A USPA Group Member Dropzone?
The United States Parachute Association (USPA) and the Federal Aviation Administration (FAA) hold the foremost authority in regulating skydiving operations. Being a member of the USPA signifies that a dropzone strictly adheres to the rules, regulations, and suggestions made by the USPA.
Skydive Snohomish is a proud USPA Group Member Dropzone. We take great satisfaction in upholding USPA standards throughout all of our operations, from the maintenance of our gear and aircraft to the training of our instructors.
Jumping at a USPA Group Member dropzone guarantees a paramount emphasis on safety throughout the entirety of the skydive, from gearing up to landing.
What Aircraft Do They Have?
Skydiving lingo 101 #2: jump plane = airplane used for skydiving operations.
All jump planes are awesome because they're jump planes! However, similar to cars, sometimes getting from Point A to Point B isn't all we're looking for. Do you want to sit in a big plane with 10-15 other skydivers, or do you want a more "OG" skydiving experience with only 3 other jumpers in the plane? Either way, the goal of freefalling through the sky is accomplished, but what are you looking to get out of it?
At SkySno, we regularly jump from a Cessna Grand Caravan – AKA: jump plane POWERHOUSE.
Dropzones are among the most magical places on Earth! That being said, when you contact a dropzone, it's important to take note of how you feel about the interaction. Contacting the dropzone should give you the confidence you deserve, not an increase in stress.
What's Up With The Reviews?
Consistency, consistency, consistency! If 5-star reviews are peppered into a mix of subpar reviews, that may be a red flag.
Dropzones that hold themselves to a high standard will be consistent in all aspects of the operation – airplane maintenance, gear checks, exceeding safety expectations, all of it – which will result in consistently positive experiences, and in turn, great reviews.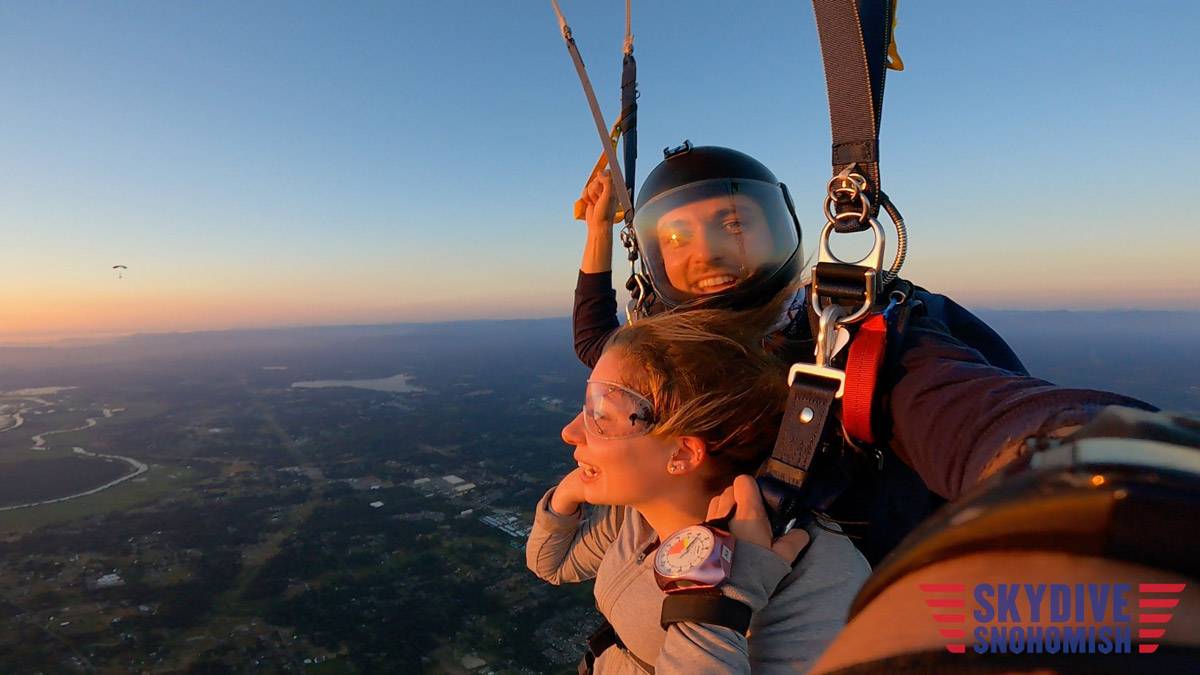 Step 3: Make It Official!
Step 3 is what trips many people up, and understandably so! Setting a date, and time, and making a monetary commitment makes something real. Take a deep breath, trust yourself and your research, and BOOK IT!
Skydiving can be intimidating … but isn't succeeding at the most intimidating tasks also supremely empowering? We know you're better than letting your fears control you. We believe in you!
Step 4: Prove It
Whenever you're feeling down and want to relive the best day of your life, you'll want to be able to actually watch yourself soaring in the skies. Not getting a photo and video package is the biggest regret we hear from first-time jumpers. Even if you catch the skydiving bug and decide to invest in the journey to get licensed and skydive solo, you'll never get your first jump back.
Step 5: Enjoy It
Live it up! Why do you think so many people put skydiving on their bucket lists every year? Because it's awesome! Skydiving is exhilarating, freeing, inspiring and, for many, spiritual. Most of all, skydiving is FUN.
Ready to kickstart your "new year, new me" season? We're eager to share the sky with you! If you're not quite ready for the thrill, gifting a skydive will make you the coolest cat at all your holiday celebrations. Blue skies!