USPA Coach, PRO Rated Demo Jumper & Tandem Instructor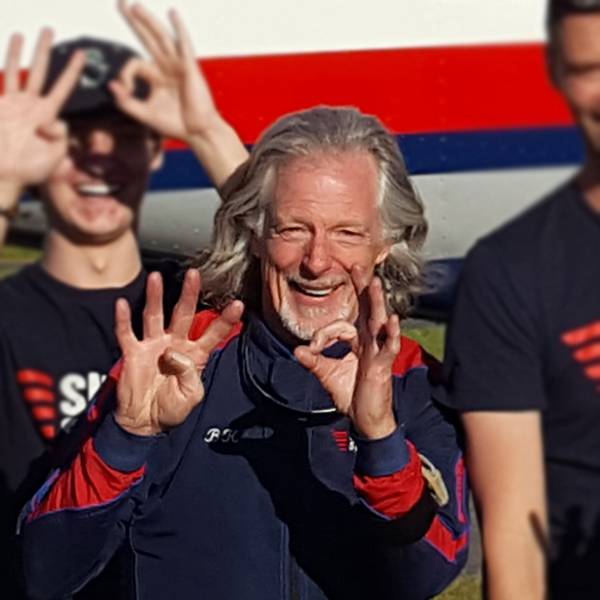 What advice would you give to someone thinking about jumping for the first time?
Breathe in and breathe out. Try to take it all in but know you will miss something. It's just too amazing to comprehend all the feelings you will have on your first jump!
Get To Know Bill Kelly
What is your USPA License Number?
D22054
Please list your USPA Ratings:
Coach; Tandem Instructor; PRO Rating
When you were a kid, were there any early activities that might indicate you'd one day become a skydiver?
We lived in Alaska and our family knew pilots. I always wanted to be a pilot!
What was the circumstance that led you to the DZ for the first time to make your very first skydive?
Our oldest son was home on leave for Christmas from the Army's 82nd Airborne Division. My first jump (Static Line) was based on a "Dare". That our son had gone and it was my turn!
What made you want to continue skydiving after your first jump?
Hard to say but it was mostly about being scared to death and somehow liking it. I also enjoyed the people and the 'vibe' of the drop zone.
What's the best / most memorable skydive you've ever made?
There are too many to pick just one. That said…….it was awesome to be selected to do a Symetra television commercial and making two jumps with my friend Kelly Craig (flying camera) out of the Caravan with Jon Entin flying the plane. Just the three of us!!
As an instructor, what has been one of the most meaningful jumps you've made with a student?
Again…..there are so many amazing stories. I've jumped with friends and family and children of friends. I've celebrated birthdays and wedding proposals with people I didn't know previously. I've been a part of milestone accomplishments and once in a lifetime achievements. I've jumped with people celebrating being cancer free and with others afflicted with Multiple Sclerosis and Parkinson's. I've been blessed many times by so many people!
If you could jump with anyone in the world, who would you like to jump with and why?
I would say Jesus but…….He jumps with me every time I leave the ground!