Tandem Instructor, USPA Coach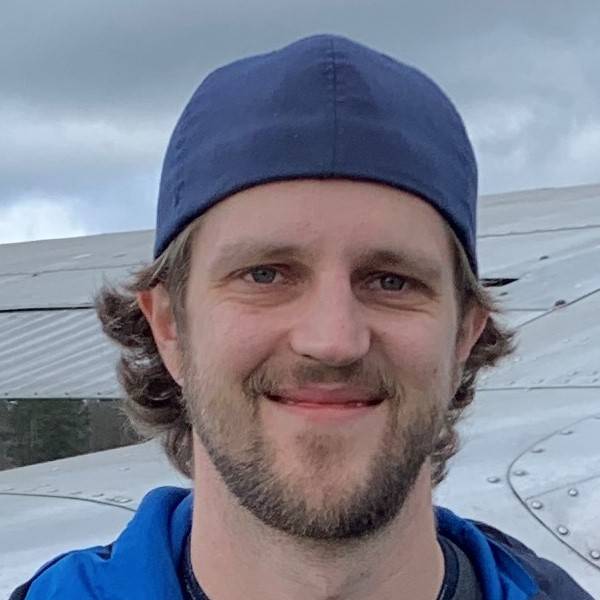 What advice would you give to someone thinking about jumping for the first time?
DO IT! One jump could change your entire life. It sent me in a completely unexpected and exciting direction, and is something I forever hold near to my heart.
Get To Know Jared Smith
What is your USPA License Number?
D-38175
Please list your USPA Ratings:
Tandem Instructor, Coach
When you were a kid, were there any early activities that might indicate you'd one day become a skydiver?
My father, grandfather, and great grandfather are/were all pilots. I've had a fascination with aviation and "extreme sports" for as long as I can recall.
What was the circumstance that led you to the DZ for the first time to make your very first skydive?
I had moved to Seattle by myself and didn't know anyone here. After a couple months of being bored and lonely, I randomly decided to go to Skydive Snohomish to take a look around, hoping to add a little excitement to my life. After chatting with Tyson and asking a lot of questions, I put my deposit down for the static line course. I went to the DZ every Saturday and Sunday for 6 weeks, waiting for the weather to clear enough to make my first jump. Finally, the sky opened just enough for me to make a jump, and I was hooked. The rest is history.
What made you want to continue skydiving after your first jump?
It was the most exciting thing I had ever experienced, and I wanted to learn how to get better at it and explore other disciplines.
What's the best / most memorable skydive you've ever made?
My good friend and I hung ropes off the side of a hot air balloon and then proceeded to rappel about 100 feet below the basket. After taking in the view for a couple minutes, we rappelled off the end of the ropes and opened our parachutes.
As an instructor, what has been one of the most meaningful jumps you've made with a student?
One of my students received his license on the morning of a helicopter boogie that we were throwing. His first jump as a licensed skydiver was with me out of a helicopter. To see the joy on that guy's face was something I'll never forget.
If you could jump with anyone in the world, who would you like to jump with and why?
I'd like to take my mom on a skydive because I know she is afraid of it, and I know she would love it.