Is Skydiving Safe?
Thursday, May 2, 2019
At Skydive Snohomish
We've Got Your Back
No extreme sports enthusiast will tell you that their activity-of-choice is risk free – in fact, those inherent risks are part of the appeal for many. What separates the foolhardy from the fun-loving is precaution.
Skydivers, scuba divers, spelunkers, ice climbers … we all rely on thoughtfully designed, carefully calibrated and meticulously maintained equipment that maximizes the fun and minimizes the risk.
At Skydive Snohomish skydiving center, we're committed to the highest standards of safety, from the beginning tandem skydiving to the seasoned solo pros. Here's a look at just five of the ways we've got your back:
1. Packer Training
At the helm of our Packing and Rigging teams is an FAA Licensed Master Rigger – the highest credential a parachute rigging professional can earn. Master Riggers not only have significant main and reserve parachute packing experience, but they also have the ability to undertake major repairs on skydiving equipment and maintenance on canopies and harness and container systems.
Case in point, the national average for cutaways (i.e. when the main parachute is jettisoned and the reserve is manually released) is 1 in 1000. At Skydive Snohomish, our average is 1 in 2000. We don't mess around.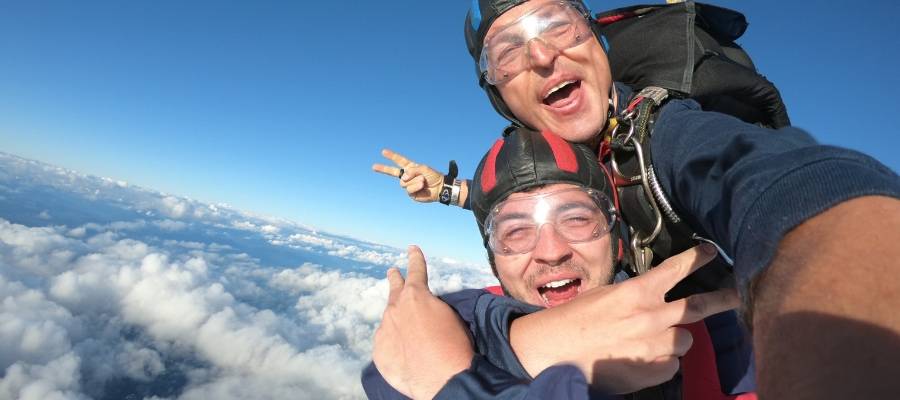 2. Gear Maintenance
As an additional safety buffer, we conduct regular and routine gear maintenance and retire parachute system components at intervals that are 20% more conservative than manufacturer-recommended limits. Since implementing this policy in 2006, we've seen a higher level of team and customer confidence, a significant reduction in unscheduled maintenance, and have almost eliminated gear-related down time. Boom.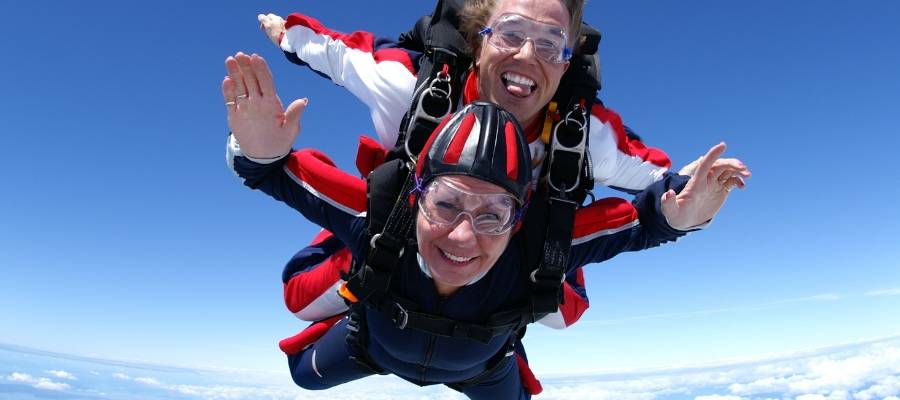 3. Annual Equipment Inspections
During the off season, all parachute systems and components undergo rigorous inspections. We're talking complete disassembly, meticulous inspection, complete routine maintenance and component replacement, all overseen by our FAA Licensed Master Rigger. A totally elective process, it allows us to be proactive instead of reactive. A good idea in the extreme sport arena.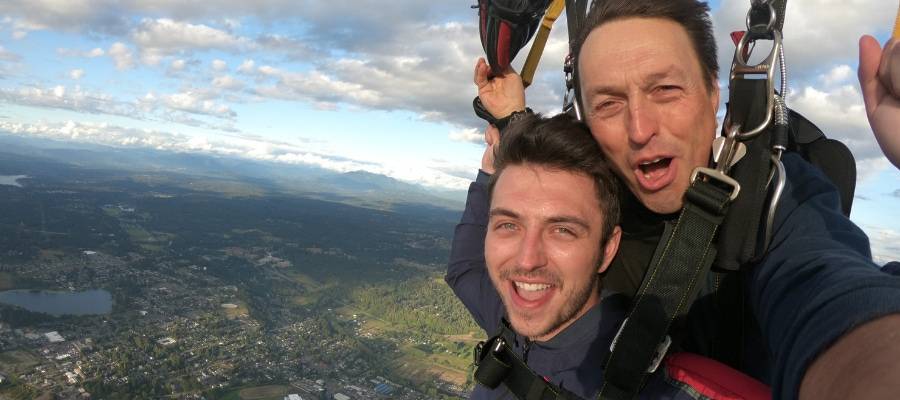 4. Back-Ups at the Ready
Complete parachute systems are not cheap, and they're not infallible either. We maintain a plentiful stock of extra parachute systems that are ready to go at a moment's notice. Investing in these additional systems is a priority for us. It gives us all peace of mind and keeps operations humming along. Plus, it affords the rigging team ample time to identify and address maintenance concerns without any pressure to make a "quick fix".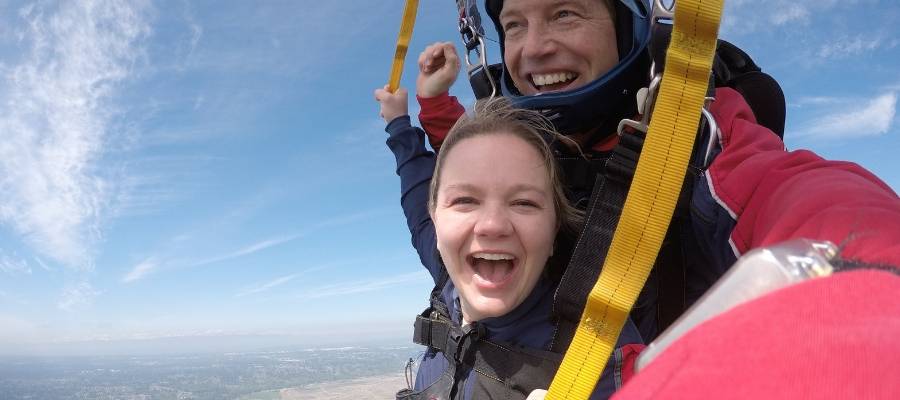 5. Student Training
Our 30-minute ground school training session is thoughtfully designed to make sure that tandem students feel comfortable, confident and empowered ahead of their skydiving experience. The first 15 minutes features a professionally-produced training video that clearly and concisely explains exactly what will happen on tandem jumps, who'll do what, and how we'll guide and coach you along the way.
The second half of the training is conducted by a tandem instructor who'll give you time to get familiar with our equipment; gain a sense of its safety features as well as our series of safety systems; and physically practice the exit from the plane, body positioning for freefall, parachute control, and the proper landing position.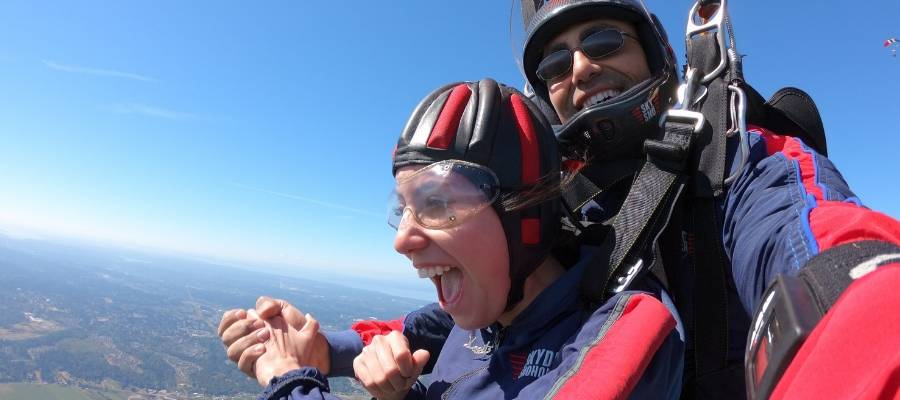 We've invested in these checks and balances (and numerous others) because we believe that confident and relaxed students and team members are empowered to connect on a personal level, communicate effectively, and trust in one another.
And our theory has proven true time and again over the past 20 years. The reputation of our safety record precedes us internationally because the experience we provide is unmatched across the industry. Bar none.
We can't wait to welcome you to Harvey Field, and to count you among SkySno's extended family members across the globe.