Why Seattle is the Perfect Destination for Skydiving Enthusiasts
Tuesday, May 23, 2023
Exploring Seattle is easy for any type of enthusiast. Seriously, we've got it all! Whether you're into museums, farmers markets, sports, parks, or are a total foodie, Seattle has you covered. Let's look into the top Seattle attractions and why skydiving is the perfect addition to any trip to the PNW!
#1: Paying A Visit To Skydive Snohomish
Okay, we're at the top of the list for obvious reasons — SkySno is hands down our favorite destination! We're located on the famous Harvey Field, which has been owned by the Harveys for over a century. We operate two awesome airplanes, have fun and professional staff (with 75,000+ collective skydives!) who are committed to making your jump day the best day EVER, and we have an excellent restaurant on-site for a pre-jump snack or post-jump brew. 
We are a quick 20-mile trip from Seattle and consistently boast top ratings from Travel Channel, multiple magazines, and take the #2 slot on Trip Advisor's 125 Outdoor Activities in The Seattle Area. With nearly 4,000 positive reviews on Google and Facebook combined, it's no secret we're the ultimate haven for sky-seekers. We strive every day to add to this number by keeping the satisfaction, professionalism, and safety of our customers at the forefront!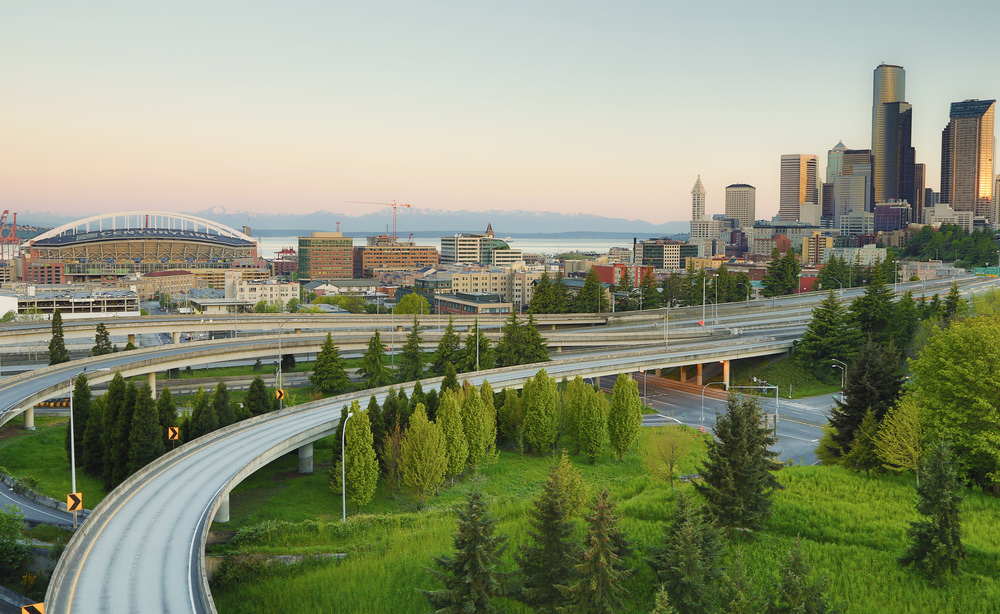 #2: Catching A Seahawks Or Mariners Game
Attending a professional sports game is fun for the entire family! You can't go wrong with a night out to enjoy some hot dogs, Cracker Jacks, and some quality time with friends and family. Seattle's stadiums are some of the best and most accommodating in the country. The Seahawks' stadium can hold over 68,000 spectators and is highly regarded as one of the loudest stadiums out there!! 
#3: Farmers Markets
Not a sports aficionado? No worries! After spending your morning jumping from a perfectly good airplane, strolling through an afternoon farmers market is a great way to unwind. If you look up, "Things to do in Seattle," you're bound to find the infamous Pike Place Market. It's a must-see with endless food, crafts, and specialty vendors. The West Seattle Farmers Market and the University District Farmers Market are also popular favorites among locals.  
#4: Museums
Seattle can convert the most vehement museum naysayers into fans! Boring museums with no interaction and loads of reading? Never heard of her. We're going to shamelessly recommend that the Museum of Flight be at the top of your list. It's the biggest non-profit and independent air and space museum in the entire world! Anyone who is remotely curious about human flight is sure to enjoy it! We have the Seattle Art Museum for our art enthusiasts and the Chihuly Garden and Glass for those who prefer their artwork outdoors. Other unique experiences that are worth the visit include the museums of History and Industry and Pop Culture. 
#5: Parks
When it's beautiful, sunny and 75 outside you can find us skydiving! But, on the off-chance that we're not hanging out at the dropzone, here's a breakdown of our top four parks to visit. At the top, we have Alki Beach Park. If you're in search of sunbathing, kayaking, and all the little beach town vibes, Alki Beach Park is your spot. At number two we have Green Lake Park, which is a popular spot for families. They have SUP board rentals, a little wading pool for the kiddos, and a lovely paved trail that is just under three miles. Our third recommendation is Discovery Park. This outdoor oasis is 500 acres, has insane views of the Olympic Mountains, and has a quintessential lighthouse. Discovery Park is the largest designated greenspace in Seattle! Gas Works Park takes the cake for number four with great views of Union Lake and a giant hill perfect for flying kites – when you're not flying parachutes! There is such an abundance of parks for outdoor lovers. We definitely recommend hitting the trails while you're in town!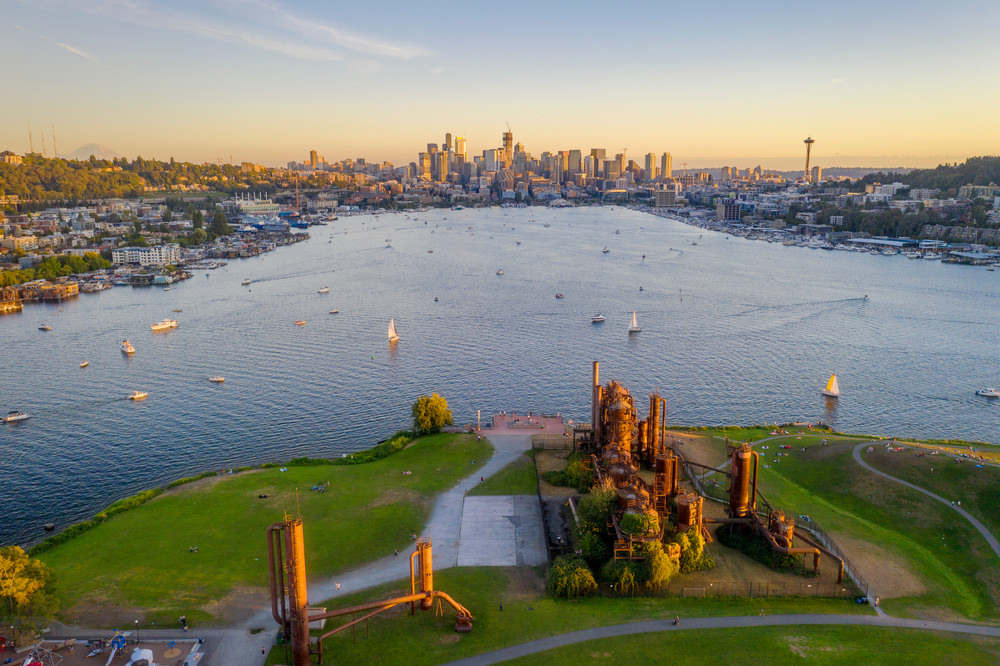 #6: FOOD!
Skydivers LOVE food (jumping from planes all day makes ya hungry!) so we feel somewhat qualified to touch on this topic. Here are our top five restaurant recommendations in the Seattle area: Pacific Inn (right by Gas Works!), Bangrak Market, Canon, Biang Biang Noodles, and Fred's Rivertown Alehouse right here in Snohomish – a staff favorite! Whether you're in the mood for fish and chips, a retro cocktail bar, incredible ramen, or bangin' barbeque, you're going to find a place with a great vibe. 
We can't wait for you to experience our beloved city and see what Skydive Snohomish is all about. Book your first jump today! Please reach out to us with any questions. Blue skies!