Group Information & Pricing
The More The Merrier
Skydiving is one of the most fun, rewarding and enriching experiences money can buy.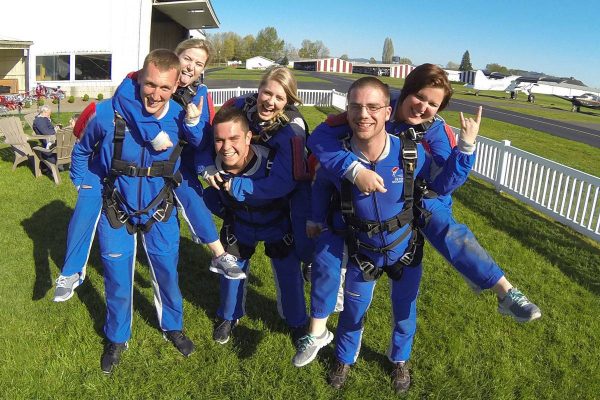 Free falling at 120 mph is nothing short of thrilling. Canopy flight is downright soul-nourishing. Touching back down is incredibly affirming. You feel empowered, enlightened, renewed.
Taking the leap on your own is awesome; sharing in the experience with a group of your pals is amazing. The skydiving community is like a massive, world-wide family because skydiving creates life-long bonds between people. You speak the same language, having accomplished something relatively few people harness the courage to do.
Plan Ahead
If you and your nearest and dearest have your eyes on the sky, make sure to book in advance. When Spring hits the Snohomish River Valley, our schedule fills up. A $100 per person deposit is all that's needed to add your group to the manifest; the balance is due upon arrival on jump day.
Tips For GROUP ORGANIZERS
Are you organizing a group skydive? If so, be sure to read our top tips for organizing a group for everything you need to know about planning a successful event. Please feel free to call or email us with any further questions or concerns. We look forward to sharing the sport we love with you and your group!
Jumping together has an added benefit – discounted rates!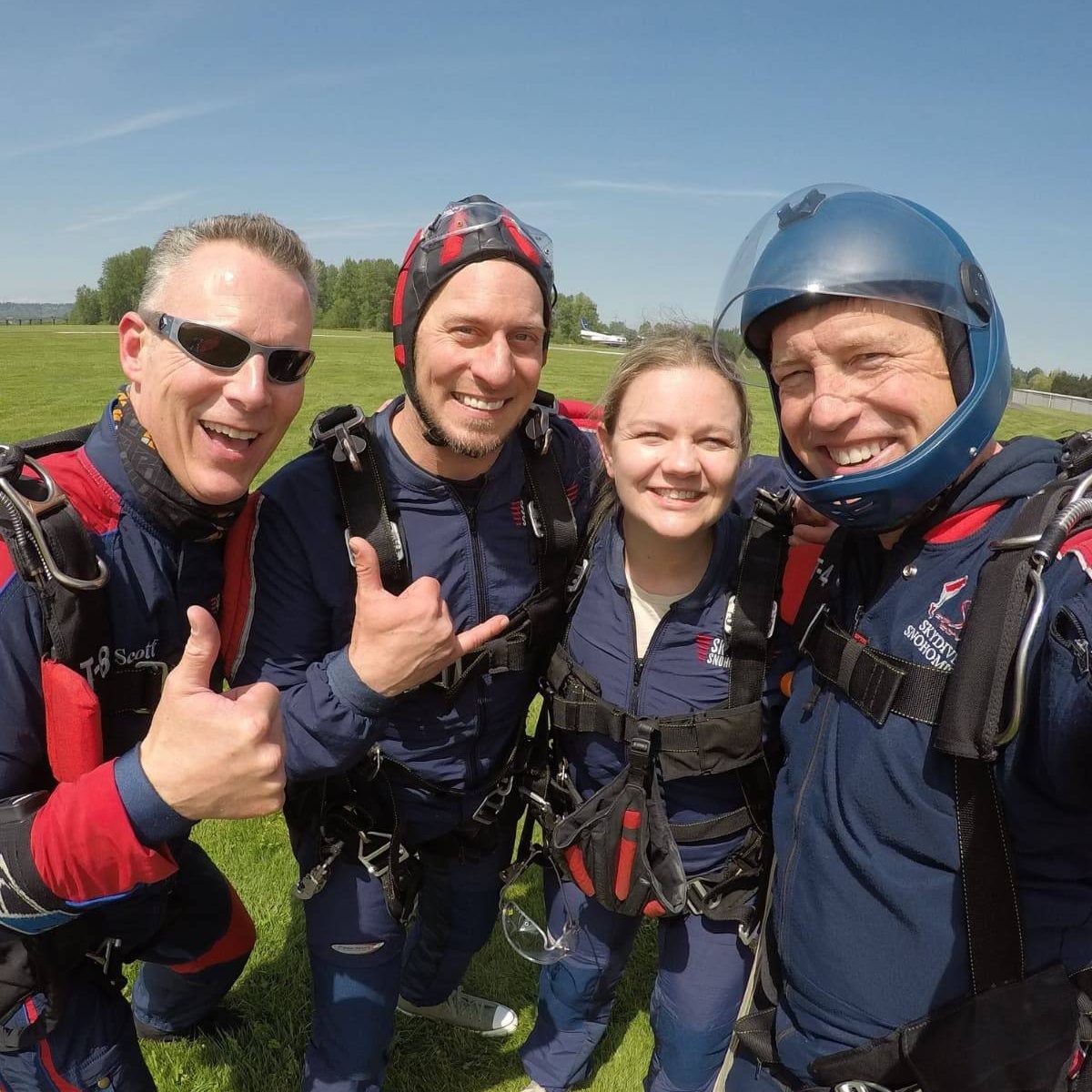 Groups Of 4-6
Save $10/Per Person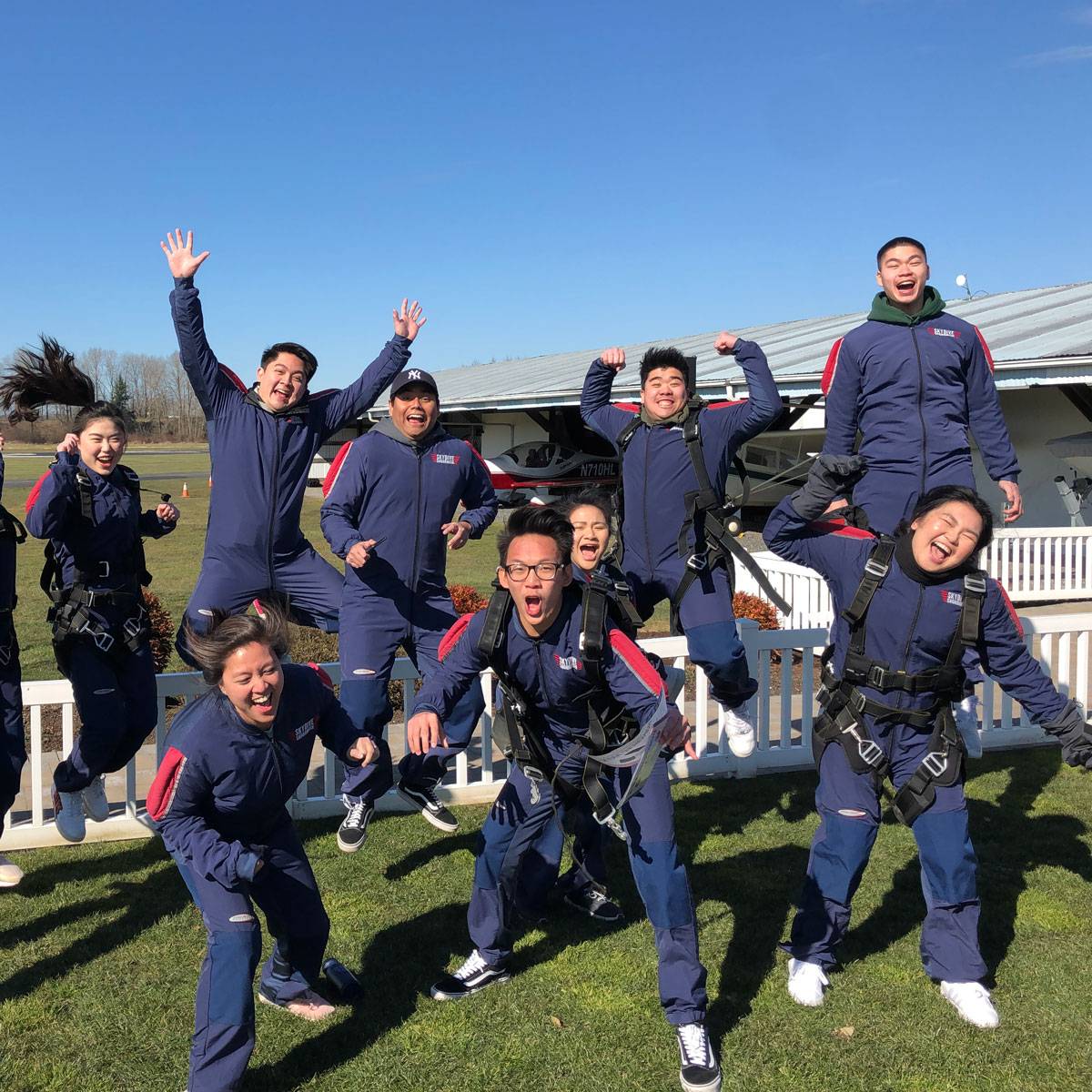 Groups Of 7-9
Save $15/Per Person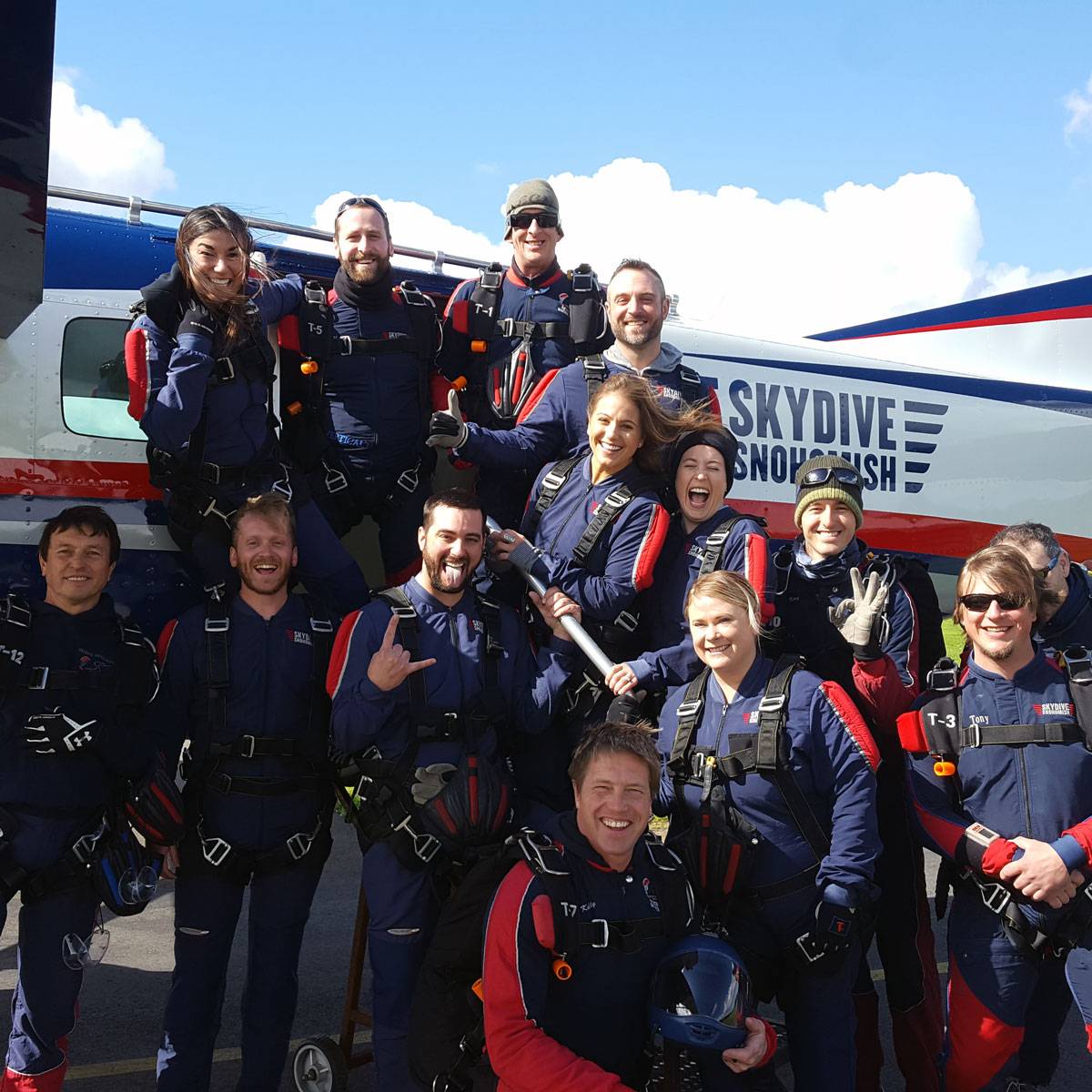 Groups Of 10 Or More
Save $25/Per Person
Get after it!
We can't wait to welcome you and your crew to Skydive Snohomish!