Tandem Instructor, USPA Coach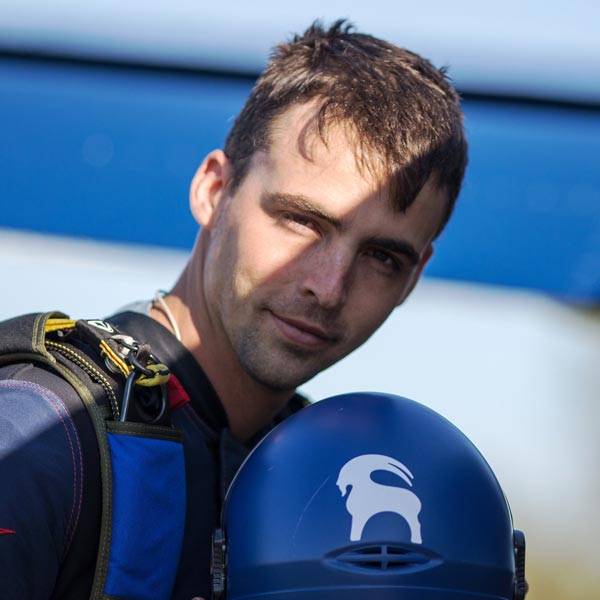 What advice would you give to someone thinking about jumping for the first time?
The second jump is a million times better.
Get To Know Aric Johnson
What is your USPA License Number?
D-34941
Please list your USPA Ratings:
Coach, instructor, tandem master
When you were a kid, were there any early activities that might indicate you'd one day become a skydiver?
Nope. I was absolutely terrified for my first jump. Another tandem instructor Kory talked me into it.
What was the circumstance that led you to the DZ for the first time to make your very first skydive?
My roommate worked here and our mutual friend wanted to jump for his birthday.
What made you want to continue skydiving after your first jump?
It just changed my life. I couldn't not get back in the sky.
As an instructor, what has been one of the most meaningful jumps you've made with a student?
Teaching a now licensed jumper how to do something while in the sky and see it click with her and learn.