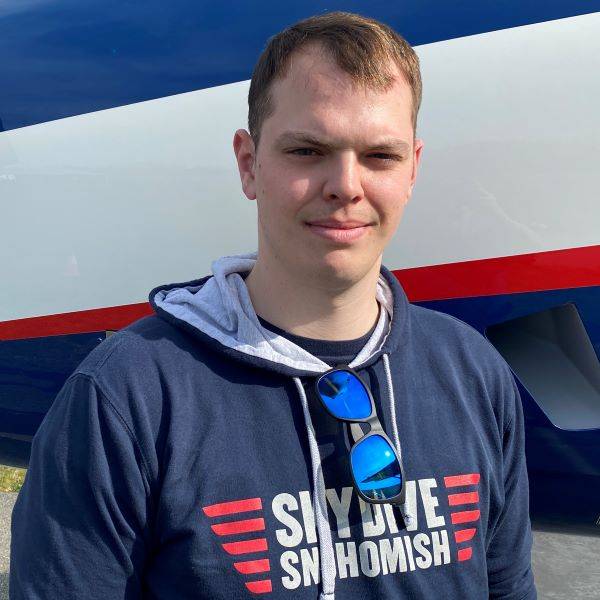 Get To Know Logan Engel
What License do you hold?
Commercial Single/Multi engine Land (CSEL/CMEL)
Please list your FAA Pilot Ratings:
Instrument Rating (IR), Certified Flight Instructor (CFI), Certified Flight Instructor – Instrument (CFII), Multi Engine Instructor (MEI), Advanced Ground Instructor (AGI), Instrument Ground Instructor (IGI)
When you were a kid, were there any early activities that might indicate you'd one day become a pilot?
My family and I seemed to always know two things about me from very early on; I was going to join the military, and I was going to fly planes.  We aren't sure what sparked my interest but I have never wanted to do anything other than spend my time in the sky. I enlisted in the US Navy in 2013 and have been flying since 2016 and hope to continue both for as long as possible!
What was the circumstance that led you to the DZ for the first time?
I became friends with the family of Tandem Instructors here at Skydive Snohomish and couldn't believe the amount of fun they were having. I finally broke down and decided I'd join in and see what it was all about.