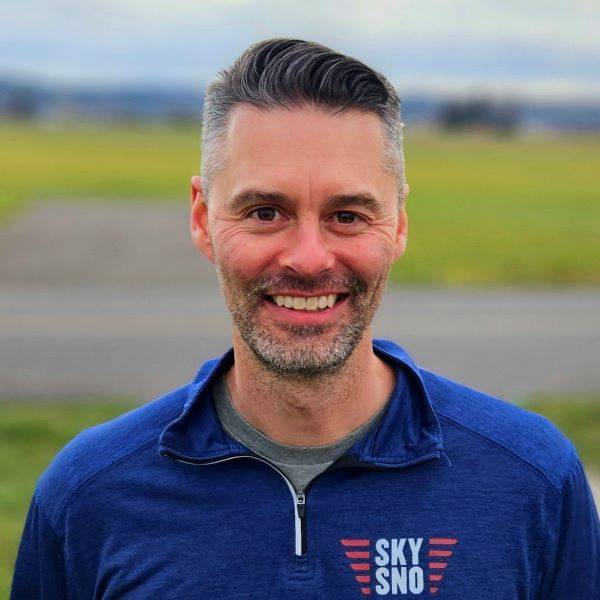 Get To Know Tyson Harvey
Where are you originally from?
Born and raised in Snohomish, WA on my families property, homesteaded in 1877 established as an airport in 1945.
Where did you go to college and what did you study?
I attended Embry-Riddle Aeronautical University where I studied Airport Management then transferred to Washington State University where I studied Business Administration with an emphasis in Management and Finance.
Were there any early indicators in your life that hinted that you would lead the life you're leading now?
I always thought I would have some involvement with our family business and aviation but never imagined it to be skydiving related.
If you had to list five values that your family instilled in you, what would those be and what do you hold to be most important?
Honesty; Integrity (Most important); Hard Work; Save; Charity and Humility.
What values would you wish to instill in your children?
The same ones as I was taught but also establishing a better work-life balance, building relationships, and enjoying the journey toward… not just the accomplishment of goals.
Favorite quote that inspires you?
Love all, trust a few, do wrong to none.
-William Shakespeare
What do you love the most about owning a dropzone?
Providing unforgettable and often times life-changing experiences to others and leading a staff of people who are passionate to provide the service just as much.
What is the most important business lesson you've learned in your working career?
Appreciate others and commit to never-ending improvement in all that you do.
How old were you when you made your first jump?
22
What about that first jump made you fall in love with the sport?
It didn't; I always liked the canopy flight because it was easy to understand relative to flying airplanes but it wasn't until my 10 second freefall that I started to understand the love of freefall.  When I experienced the sound of the wind pick-up and the pressure of the wind begin to support my body, I was hooked and realized that "flying" for me was definitely not best experienced in an airplane anymore.
How many skydives do you have now?
Approx. 2600